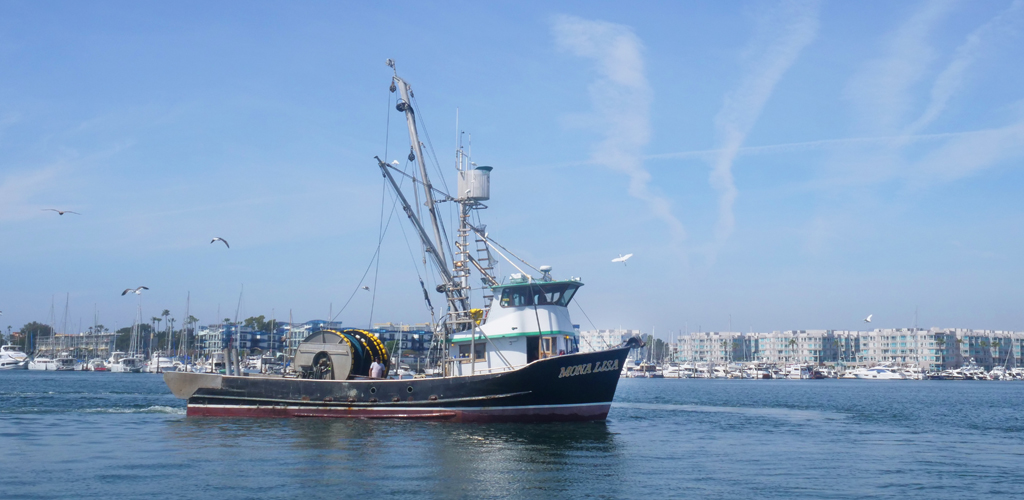 Our Bait Dock Offers...
Walk Up Live Bait Sales
Private Boater Live Bait Sales
Frozen Squid and Anchovies
13759 Fiji Way On Main 
Channel VHF Ch. 19 
Bait:
The Mona Lisa is a bait making machine and with the expertise of the team of Rick Oefinger and Captain, Edward Gauley, Jr. ensure that private boaters and the entire MDR fleet has all the live bait they could ever need.