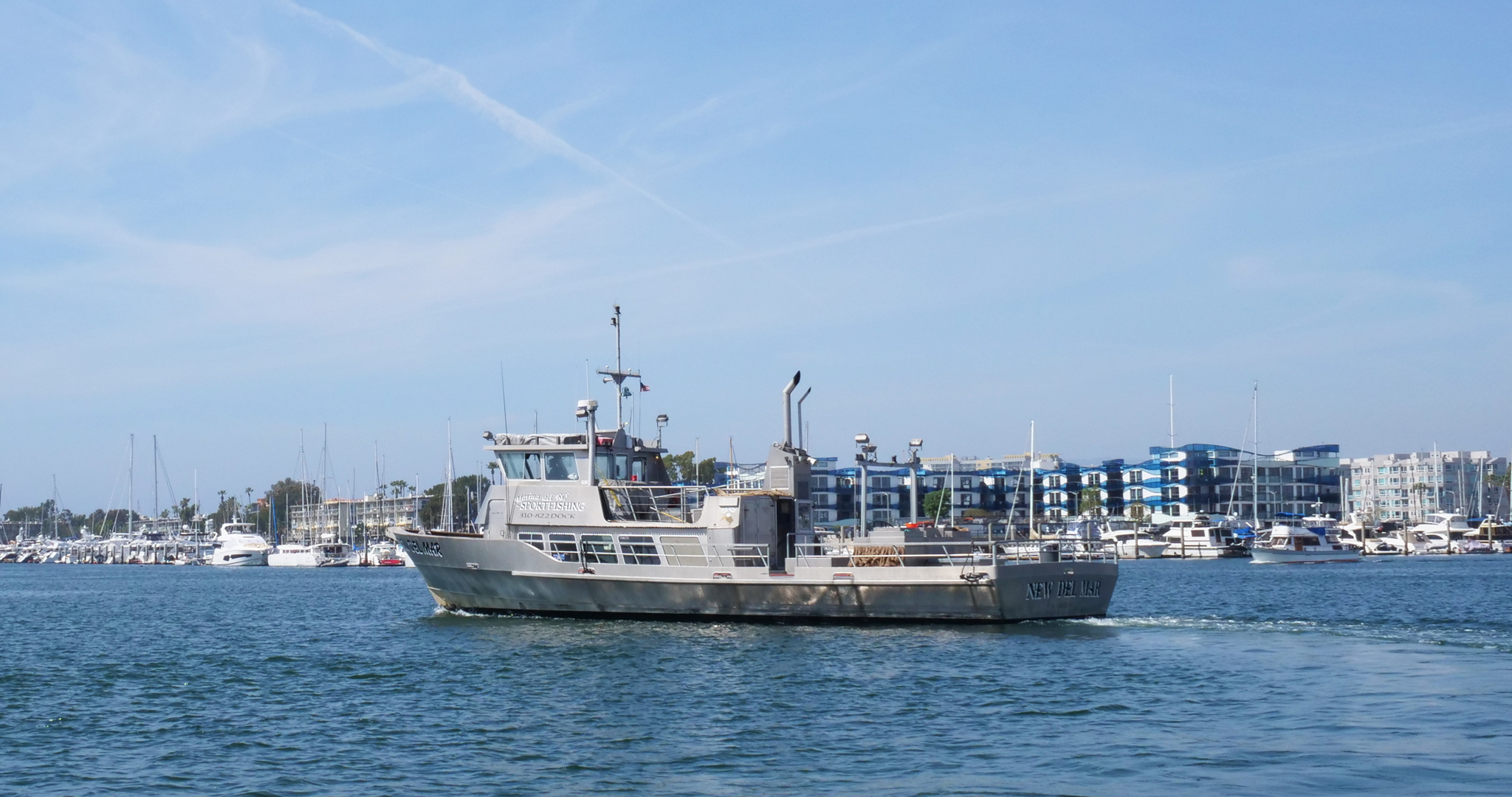 1/2 DAY TRIPS:  TWO TRIPS DAILY
7:30 AM - 12:00 PM
12:30 PM - 5:00 PM
In 1994, Rick Oefinger designed and built New Del Mar, a 75 foot aluminum hull sportfishing vessel with only one idea in mind, to build one of the most advanced fishing vessels on the West Coast to serve Marina del Rey Sportfishing. New Del Mar has been the backbone of Marina del Rey Sportfishing for many years, along with Spitfire, and a growing fleet of specialty boats for private charter and Whale Watching activities that include the Matt Walsh, Tortuga, Tourist, Betty-O, and Spitfire II.
New Del Mar can accommodate lots of anglers, and has a full service galley with ice cold beer and one of the best cheeseburgers you will find on the pacific waters. Rick's thoughtful design of this vessel places the engine exhaust above the heads of it's passengers, and has a wide, roomy deck for anglers to freely move about and concentrate on fishing. All of the Marina del Rey Sportfishing vessels are Coast Guard certified and staffed with knowledgeable and experienced crew members that will make your outing a memorable experience everytime!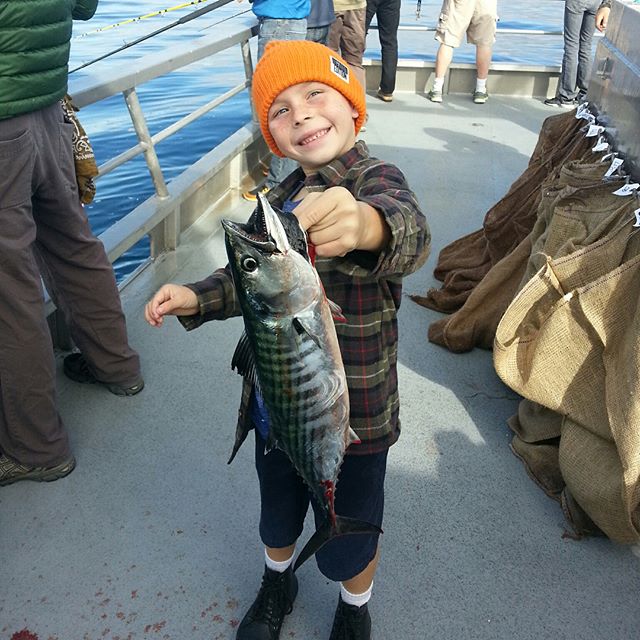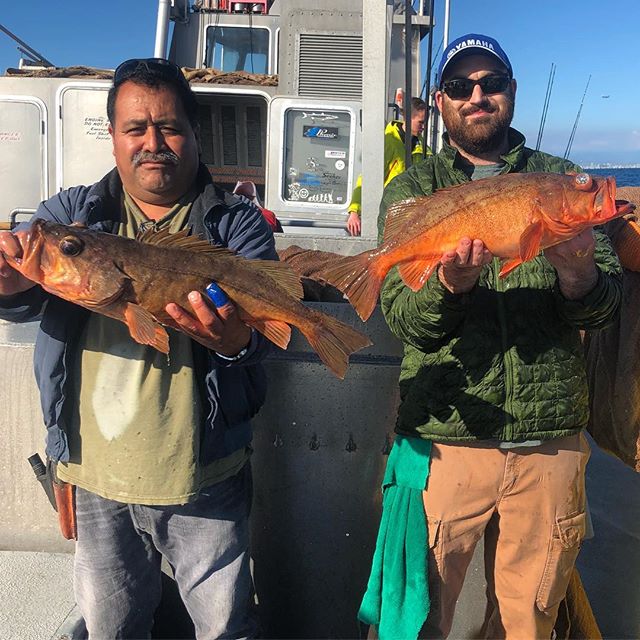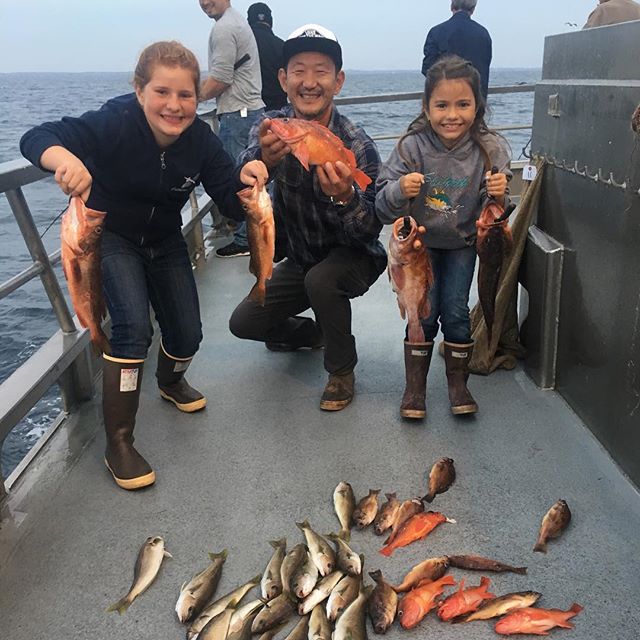 Chances are that when you come out with MDRSF, you'll catch something! The fish you catch are yours to do with as you please. We have been promoting "Catch and Release" and "Take Only What You Need" since long before they became popular catch phrases!